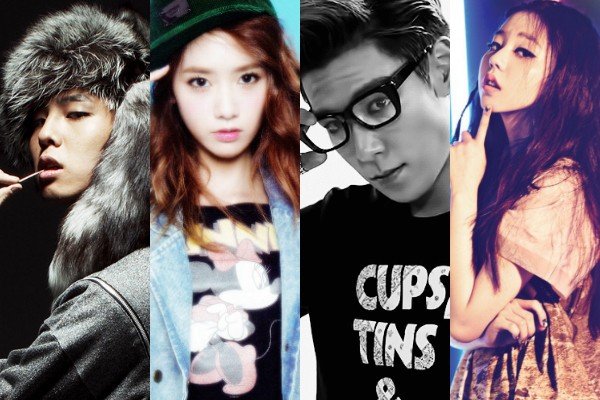 An expert looked at the habits of top idol members and analyzed their psychological state.
Last week on Y-STAR's 'GoongGeumTa' ('Curious'), an expert had looked at Suzy's drawings. For this weeks episode, an expert came out onto the show again to look at more idols, and analyzed Girls' Generation's YoonA, Wonder Girls' Sohee, Big Bang's G-Dragon and T.O.P.
As fans may know, YoonA has a habit of biting on her fingers. The expert saw her habit and said, "She is unsure and scared about her current situation." The MC then interpreted the analysis to mean that it must be because YoonA had to protect her place at the top. However, he didn't forget to send YoonA a message of support by saying, "YoonA is always the best."
G-Dragon has a habit of pursing his lips, as can be seen in many photos and videos. The expert explained, "It's something to calm himself from his insecurities." The expert then pointed out that this was a common burden for many of the highly popular idols. True to his words, many idols are seen pursing their lips. However, this also seems to be a common habit for anyone.
The expert then moved on to photos featuring the drawings by idols. T.O.P's picture of an elephant was highly detailed, from the shape of his eyes, the number of the eyelashes, and the fact that the number of top and bottom teeth were the same. The expert judged, "He's into detail, and he's also shy."
Sohee had also drawn a photo of a woman with black hair and simplified eyes. The expert analyzed, "It looks like she doesn't want to reveal herself. She should try harder to communicate with others."
How much of this do you think is true?
cr:allkpop
_________________

---
Permissions in this forum:
You
cannot
reply to topics in this forum